Castlerigg Stone Circle - Keswick - Cumbria64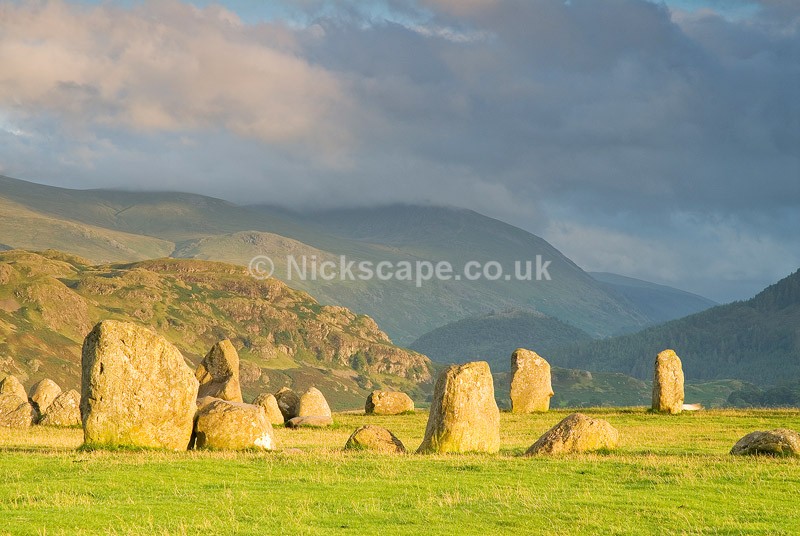 The Castlerigg Stone Circle is made up of 38 stones forming a circle approximately 30 metres in diameter. Within the ring itself there is also a rectangle of a further 10 stones with the tallest stone being over 2 metres high. It is thought to have been created around 3000 BC at the beginning of the later Neolithic Period meaning that it is one of the earliest stone circles in Britain.

This shot shows the Castlerigg Stone Circle in the last of the evening sunlight, looking down towards St John's in the Vale and the start of the Helvellyn mountain range.
The prehistoric Stone Circle at Castlerigg forms one of the most visually impressive prehistoric monuments in Britain, and is a huge tourist magnet becoming the most visited stone circles in Cumbria.